Published by Accent Amenities on 24th Jul 2018
The quiet California village of Carmel by the Sea is just minutes away from some of the world's most beautiful coastline and golf courses. Whether you'd like to relax in a beautiful setting or take advantage of the area's incredible activities and cultural opportunities, a getaway to Carmel is just what you're looking for.
The award-winning bed and breakfast, the Carmel Country Inn, is our top lodging pick in Carmel, California. The gorgeous gardens, open air suites and luxurious bathtubs are just a few of the reasons we love this seaside escape. This inn is also pet friendly, which means you can enjoy your ocean escape with your best four-legged friend.
Welcome to the Carmel Country Inn in Carmel, California!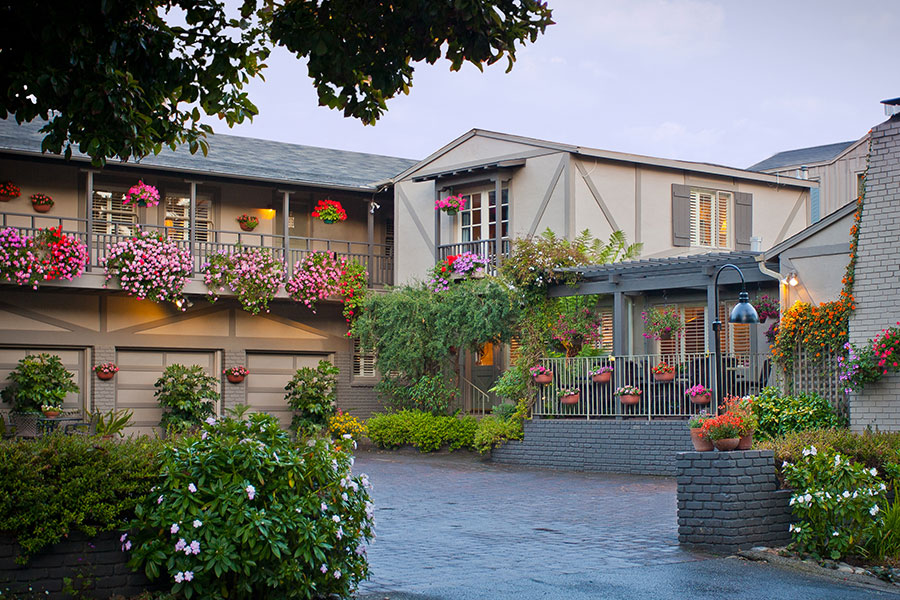 The gorgeous grounds of the Carmel Country Inn offer a colorful, inviting backdrop for your Carmel getaway. In between trips to the Monterey Bay Aquarium and Big Sur coastline, return to the peaceful setting of this country inn. Your room will be flanked with gorgeous flowers and gardens. Just open the windows and let the ocean air spill into your suite for the ultimate relaxing afternoon.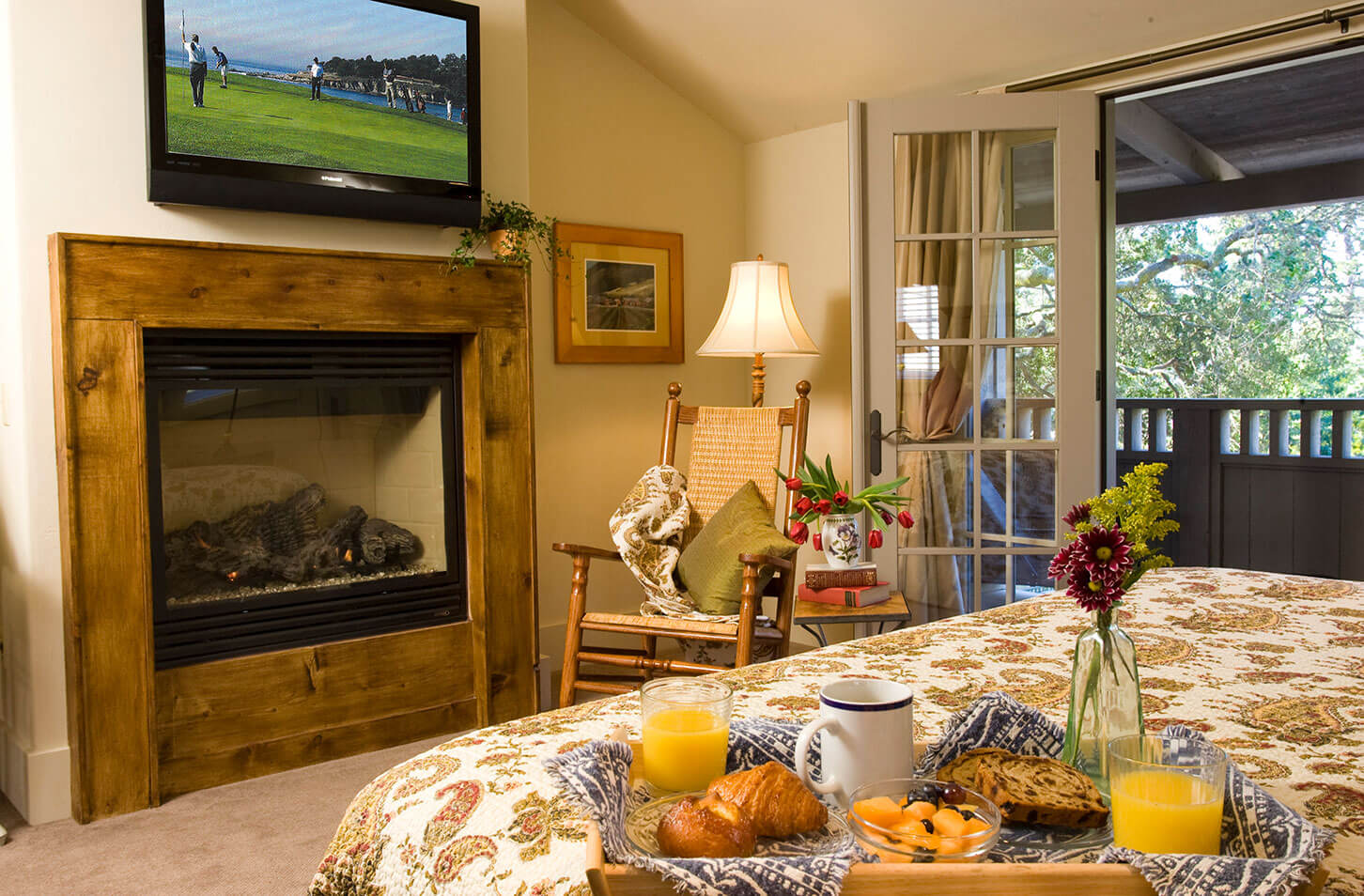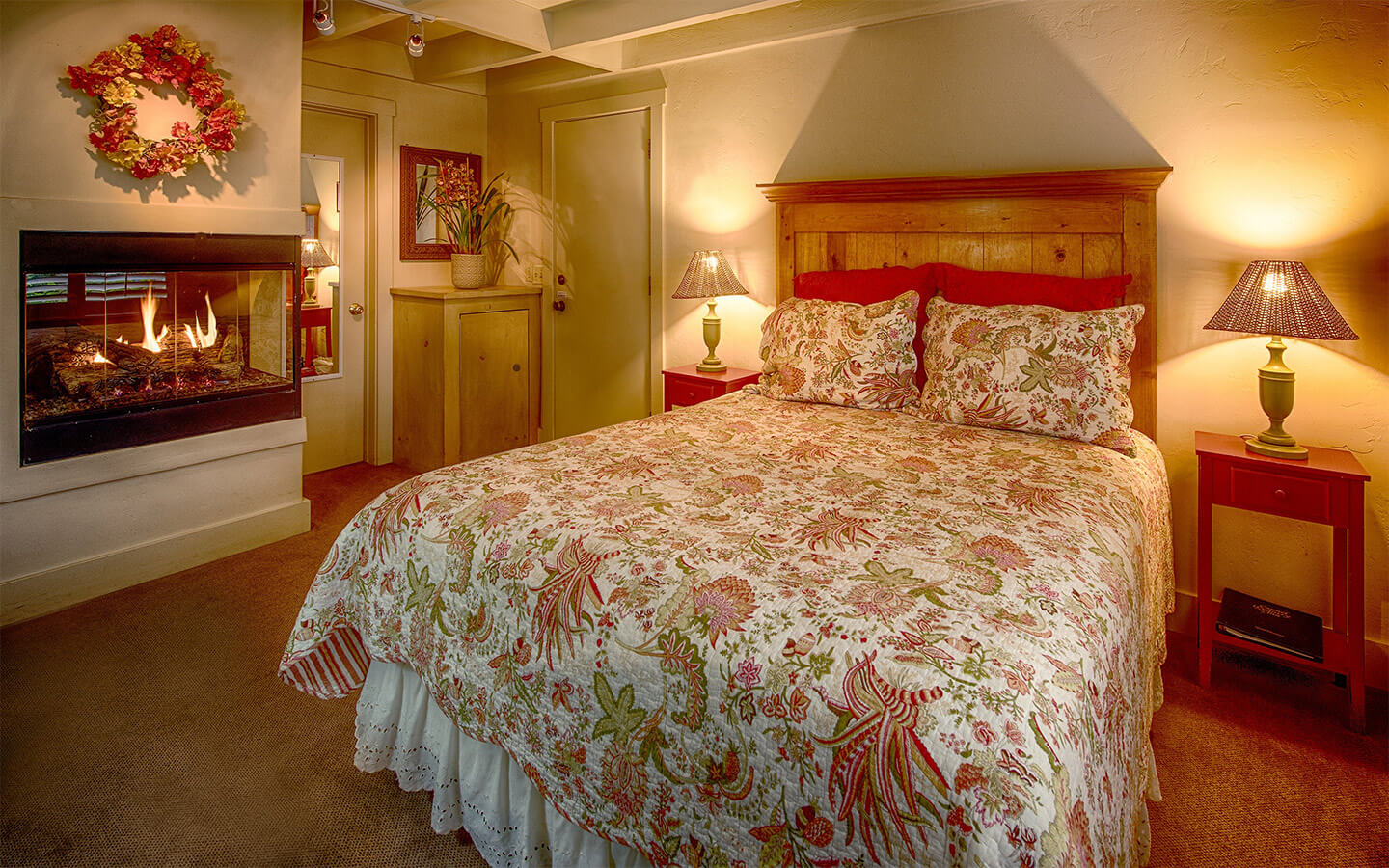 Carmel Country Inn features spacious 1- and 2-bedroom suites. Each suite features a sitting room with a gas fireplace and tv, separate bedrooms, and luxury baths. Another option are the romantic, cozy studios, just perfect for a special weekend getaway or anniversary. Learn more about the lodging options.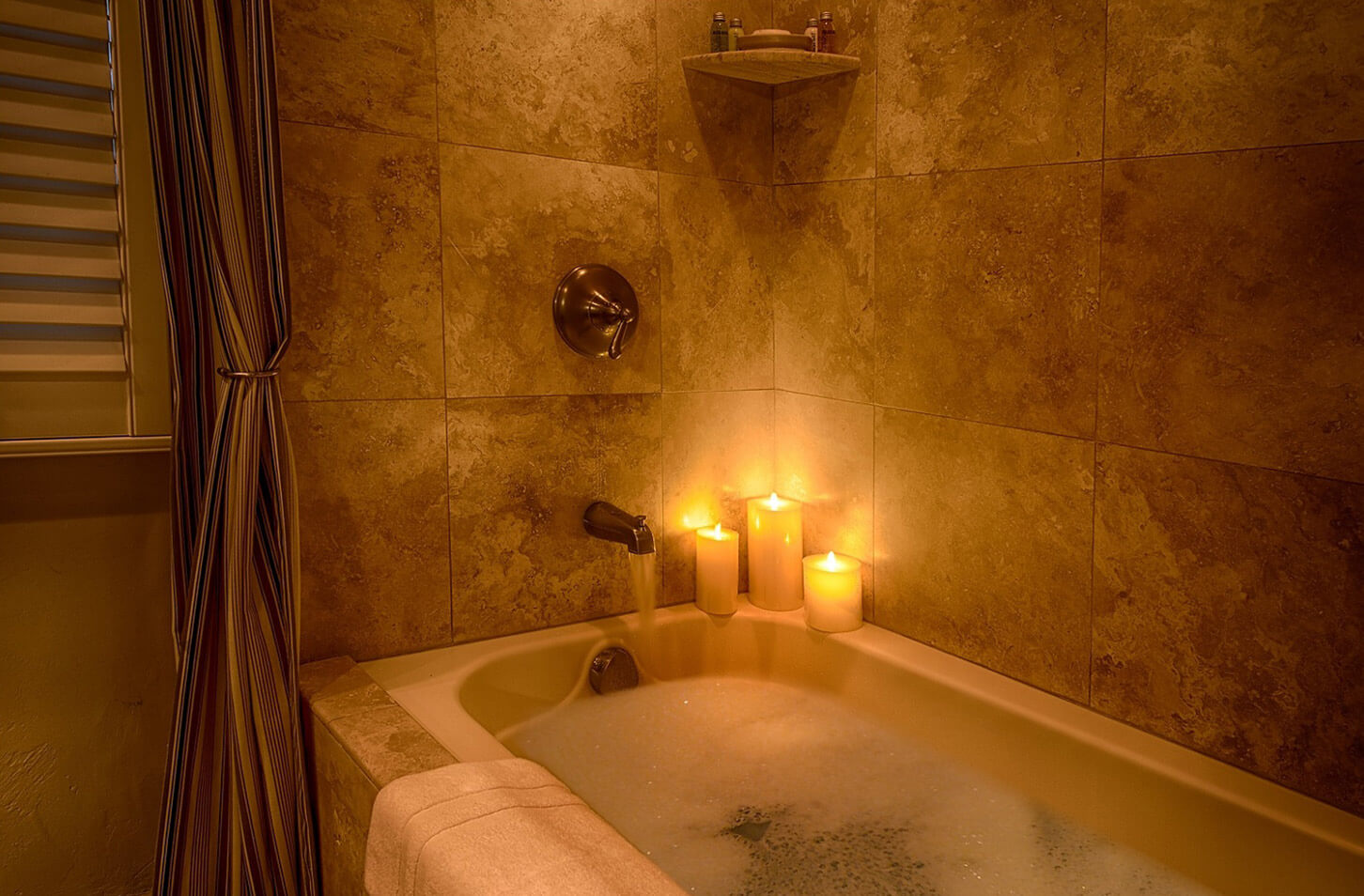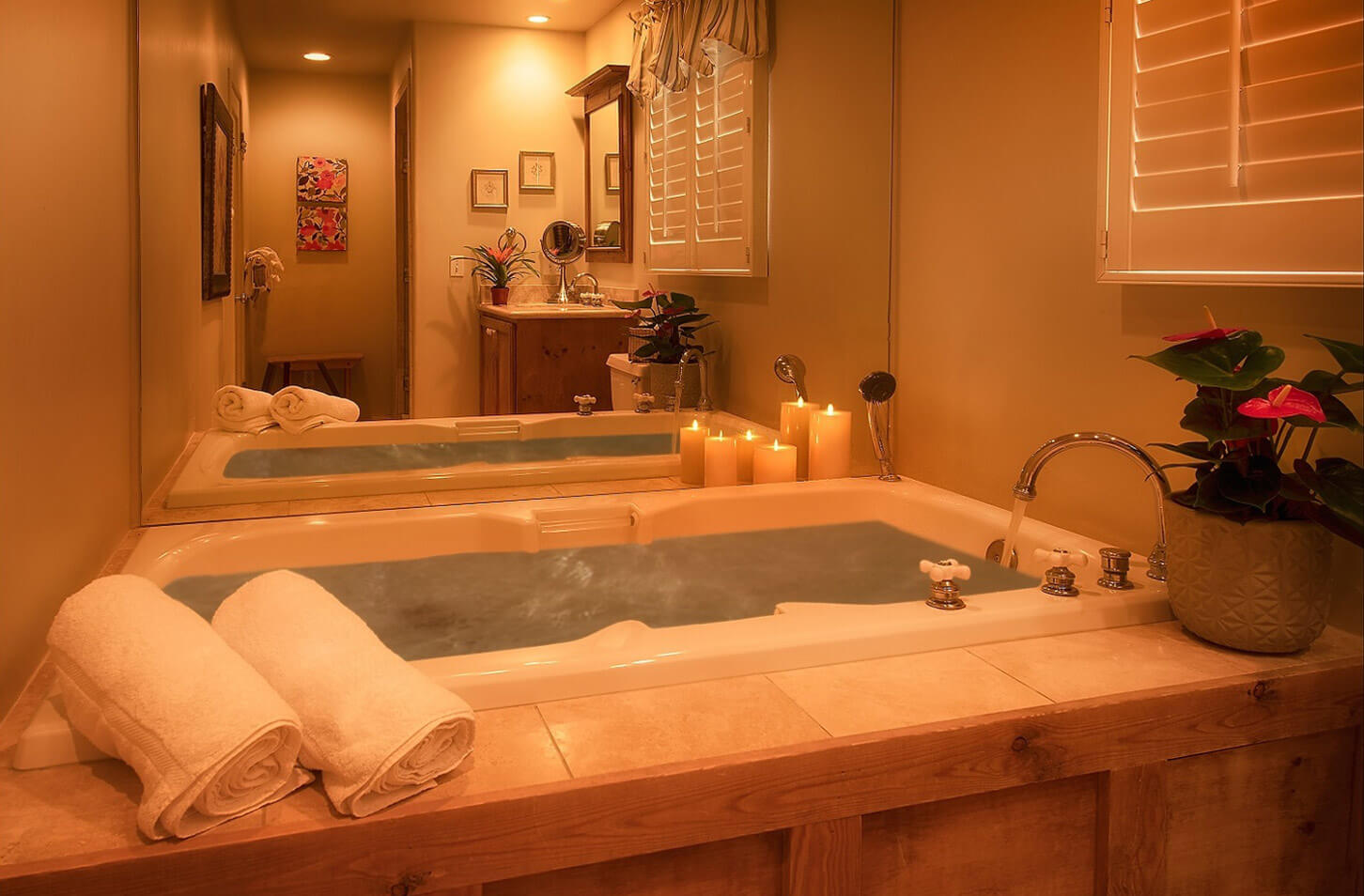 The luxury baths are a wonderful aspect of the suites at Carmel Country Inn. There is nothing better at the end of a day in Carmel than a relaxing bath in a luxurious tub. Pour a glass of wine, light some candles, and sink into a truly peaceful vacation by the sea.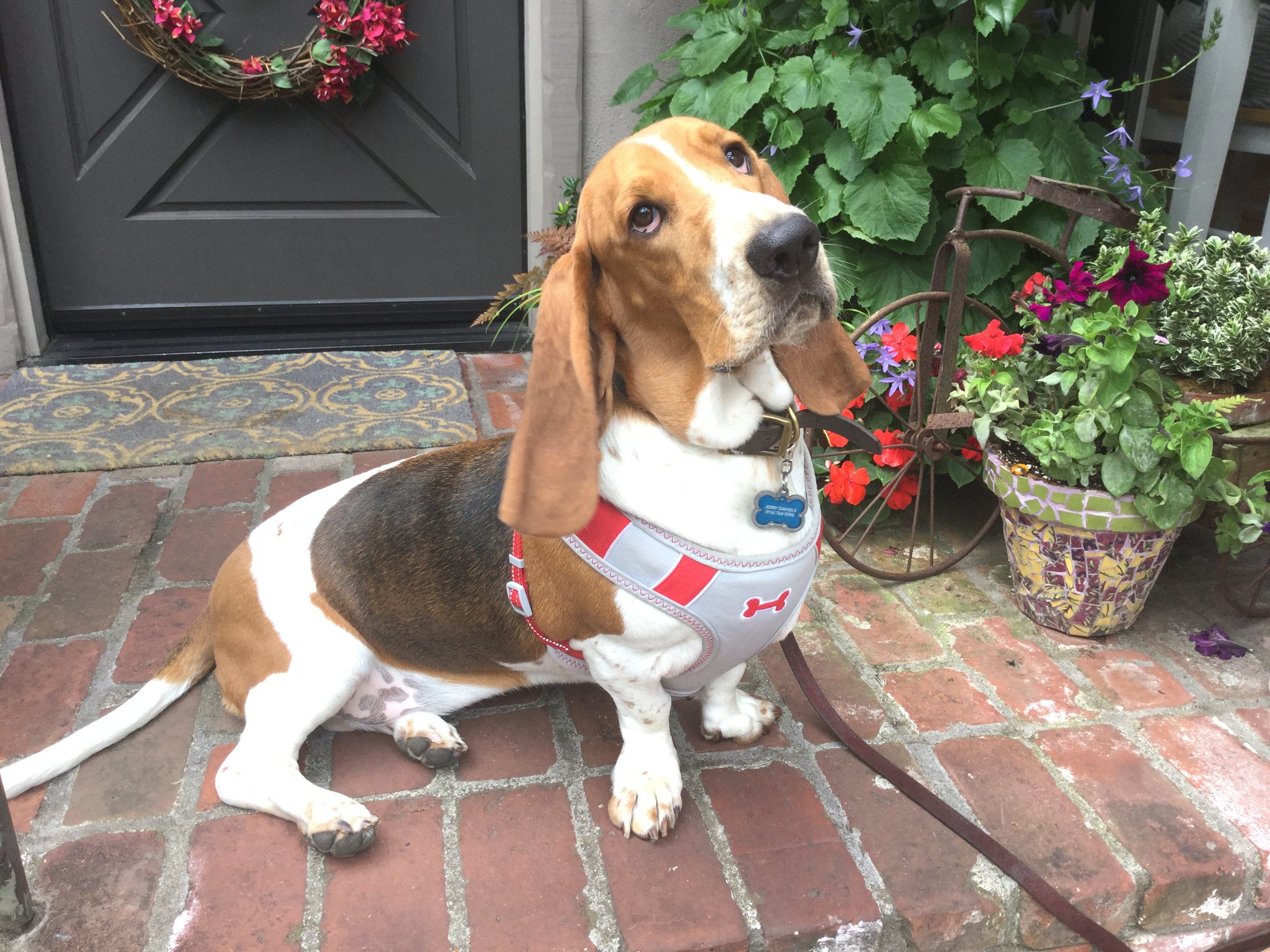 Carmel Country Inn is also loved for its pet-friendly features. Because the innkeepers understand that pets are part of the family too, they offer dog-friendly rooms and suites. Just take a look at their Facebook page to see how many wonderful pets have enjoyed a vacation with their families!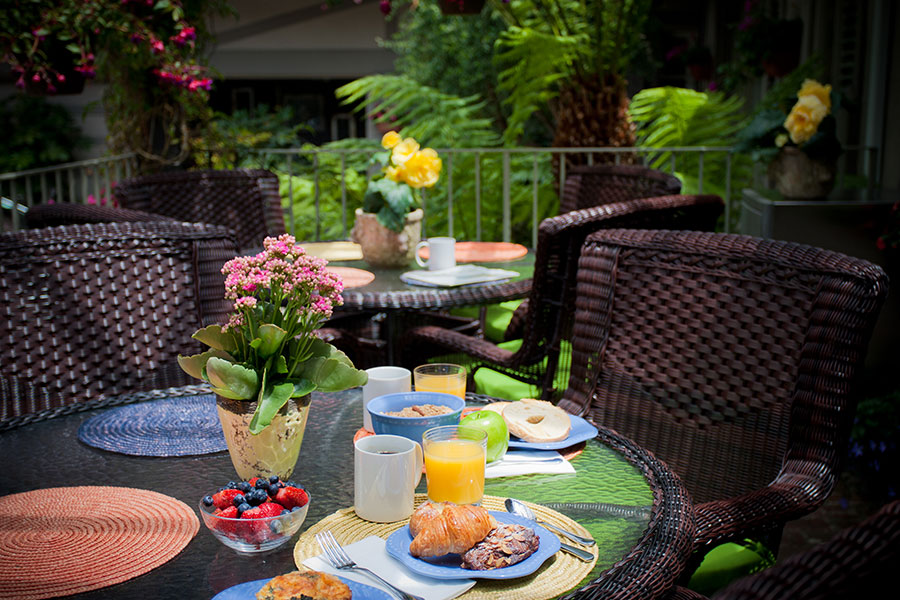 The beautiful and delicious breakfast buffet and afternoon snack offering is really the icing on the cake at Carmel Country Inn. Start your day with quiches, freshly baked French pastries, cereal and granola, hot oatmeal, fresh seasonal fruit, yogurts, juice, and warm beverages. Fuel your afternoon adventures with a selection of snacks in the cozy country kitchen.

Your luxurious bathroom will feel even better with the collection of esa spa-quality toiletries. Carmel Country Inn offers guests these wonderful hotel toiletries from Accent Amenities. Keep your skin cleanses, moisturized and well cared-for during your memorable vacation in Carmel, California!
Have you been to the Carmel Country Inn? Share with us on Facebook or Instagram. We'd love to hear from you!