Published by Accent Amenities on 7th Jan 2020
For vacation rental owners and Airbnb hosts, the bathroom is the most important room for your guests. Many travelers base their lodging decisions on the look, cleanliness and amenity selection of the master bathroom. Make sure you are ahead of the game and attracting the right kind of return guests. Use our bathroom checklist when designing your amenity program. It has everything you need to create a pleasant experience for your guests.
Your Vacation Rental Bathroom Checklist:
Luxury Toiletries
Your bathroom amenity program starts with the toiletries. Your selection should be luxurious and fit in seamlessly with the style of your space. Accent Amenities offers several lines of luxury bathroom toiletries to fit any style of property. Our collections are built to suit your guests' needs and your bathroom aesthetics. First, make sure you have all of the essentials: shampoo, conditioner, soap, body wash, lotion and makeup remover wipes. If you have additional budget, we recommend adding one or two extra special items such as bath crystals or slippers.

Makeup Remover Wipes
Gone are the days of purchasing expensive bathroom linens only to have them ruined by guests' makeup. Makeup Remover Wipes remove more than just makeup. They remove wasted money from your budget! Our high-quality Spa Scents Makeup Remover Wipes are individually packaged and elegantly designed to complement any bathroom décor. Guests love the convenience of makeup remover wipes. They also love our gentle, effective formula.

Extra Sundry Items
There are a few non-essential items that can really boost your guest experience and online reviews. Keep a small selection of mouthwash, toothbrushes, toothpaste and disposable razors under the bathroom sink. Your guests will be so relieved to know their forgotten item is right there in their room.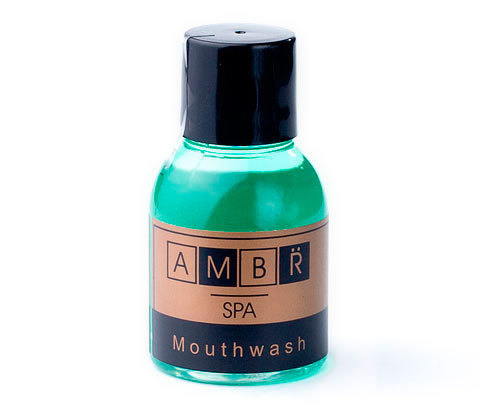 Expert tip: Because travelers place so much value on the bathroom experience, be sure to advertise your offerings clearly and thoroughly. List all of your bathroom amenities on your website and post professional photos whenever possible.
What other essential bathroom toiletries would you add to our checklist? Share with us on Facebook or Instagram. We'd love to hear from you!